Veshukan Yori (seMen Finland)
INTERNATIONAL CH, WW 19, NORD CH,
MULTI CH, MULTI WINNER, BISS
DOB 13TH FEB 2014
HD A/A ED 0/0
MDR1 +/+ FREE DM N/N FREE
EYES CLEAR
65.5CM 44KG
Owned by Tino Jalonen in Finland
Bred by Satu-Pia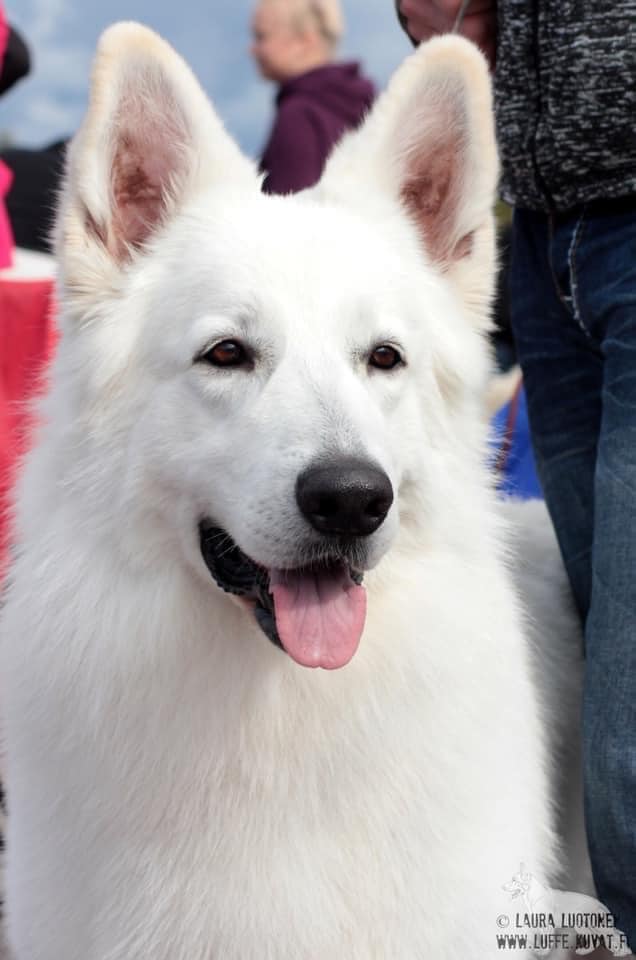 We are very grateful and extremely lucky to have the opportunity to use Yori in our future breeding programs.
Yori has been imported to Australia (via frozen semen) in partnership with our very dear friend Ellie at Allenovah White Swiss Shepherds in Victoria.
Thank you so very much Tino for making this dream a reality. It is so refreshing to meet another breeder who is so honest, helpful and dedicated to the breed (not to mention hilarious)
Thank you to Satu-Pia from Kennel Alpha Grade for breeding such an amazing example of a WSSD
Ellie and I have loved Yori for a long time, love what he is producing, love the dogs in his pedigree and what they have produced. We may have different directions for our breeding but I think Yori will compliment our girls and our future plans beautifully.
We look forward to seeing some of his offspring in the show rings and competing in working disciplines in the near future