CH OWECAROSE BILYARA
OUR HOPE FOR THE FUTURE
Australian Champion
DOB: 20th NOVEMBER 2016
HD: 2:3 ED: 00
HEIGHT: 59cm WEIGHT: 30kg
MDR1 +/+ (FREE)
DM N/N (FREE)
FULL DENTITION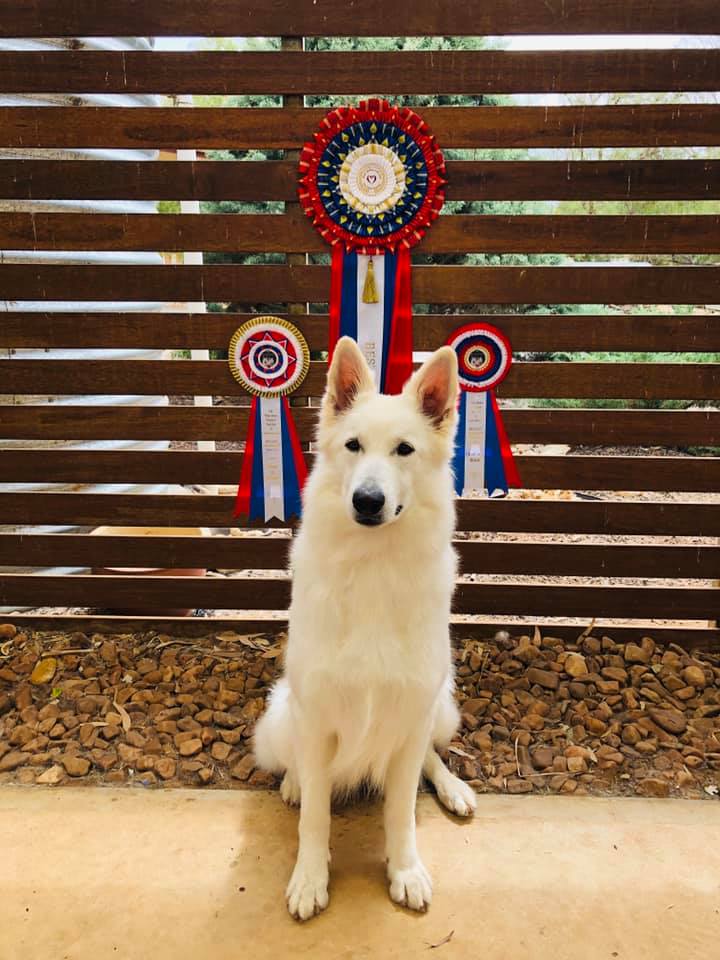 Our gorgeous little Yarra (the naughty one) is out of our B litter. Her sire is our very own Parker and her dam is the beautiful miss Savannah who is from our A litter, which makes this very special girl the granddaughter of our Melrose, the once in a life time dog who started my obsession with this amazing breed and is the reason I am where I am today.

We will be forever grateful to Ellie for all of her help in raising this very special litter and allowing Savannah's first litter to be under the Owecarose prefix, it was a team effort.

Yarra really is everything we were hoping for in a puppy and young girl. She is extremely confident, very correct in body, great pigment, dark correct eyes and moves like a dream. We knew this pairing could produce something spectacular and that is just what we see in our little girl. We are very excited to watch Yarra grow and see what the future holds for her.

Yarra has started her show career with great results so far. Since being eligible to start gaining points towards her title she has won her challenge, Best of Breed or her class in group in every show entered, amongst good competition, which is an amazing achievement for a pup who only shows occasionally. I am hopeful she will have a long and successful show career and when time permits look forward to trying some different disciplines with her.

For now she is my son's pup, the ball obsessed, crazy ratbag who keeps us all on our toes and tries her best to keep up with the big kids.