DOUX OF ICE WINE
(IMP SEMEN)
HUNGARY
'NORTH'
INTERNATIONAL CHAMPION
WORLD WINNER MOSCOW 2016 (BEST IN GROUP 1ST)
EUROPEAN WINNER KIEV 2017
& WARSAW 2018 (BEST IN GROUP 1ST)
CRUFTS GROUP WINNER 2019
MULTIPLE BIS, BISS AND SUPREME BIS
DOB: 1ST MAY 2013
HD A:A ED 0:1
MDR1 +/+ FREE DM N/N FREE
FULL DENTITION
Bred by Kata Magyar, Hungary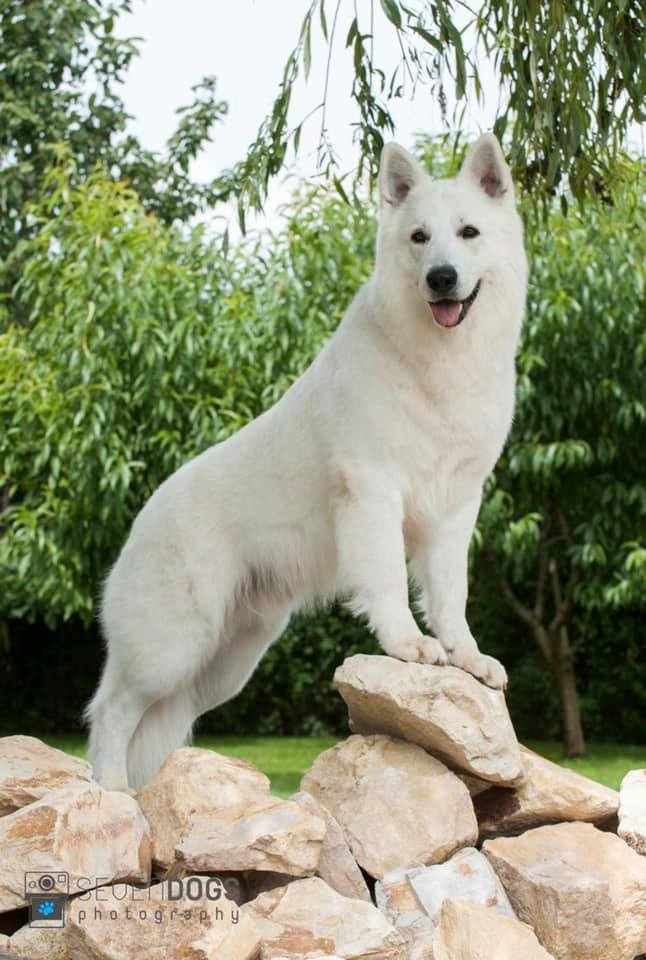 This is what it looks like when dreams come true!
We first started to talk about bringing Doux to Australia about 3 years ago. Good things really do come to those who wait.
Over that time this boy has gone from strength to strength, becoming one of the most successful White Swiss Shepherd Dogs of all time, making history over and over again. We are so very happy to have such an amazing opportunity here at Owecarose, an opportunity to add one of the absolute best examples of the breed to our breeding program.
I will be forever grateful to Doux's breeder Kata for everything she has done for me including the ongoing friendship and support she offers. Never did I imagine all those years ago, when I first contacted her about a very special litter she was planning, that this is where we would be 7 years on.
A huge thank you also goes to Bela and Evi for allowing this to happen. You have given North an incredible life and I will try my very best to make you proud of his legacy.
I cannot wait to see his progeny in Australia.