CH OWECAROSE DYNAMITE N FLAMES CCD, RN, TD
OUR HOPE FOR THE FUTURE
DOB: 6TH MAY 2019
HD: 1:4 ED: 1:0
HEIGHT: TBA WEIGHT: TBA
MDR1: +/+ (FREE)
DM: N/N (FREE)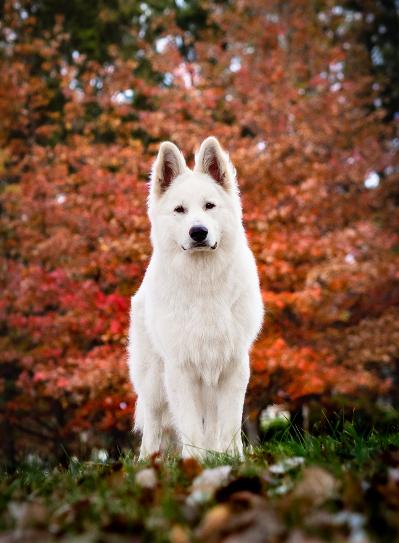 Introducing the very special Ivar. The pick boy from our D litter and brother to our CC. Out of all of the pups I had to match to their new families, this was the pairing that was one of the most important to me. Ivar lives in the ACT with our friend Christina, his 4 legged brother Rohan and sister Karo.
Ivar has very good drive, is super confident,has just the right mix of naughty and is one of the best looking young Swiss I have ever seen (I may be a little bias) Christina needed a pup that she could do well with in her sporting disciplines while also having the attributes to do well in the show ring and I think this little guy has what it takes to succeed in both.
We are very excited to watch this boy grow and follow him on all of his adventures and hopefully one day he will be able to add something exceptional to our breeding program.
The biggest thank you to Christina for giving our boy the very best home and flying the Owecarose flag for us, we are so very lucky.