AUSTRALIAN CHAMPION OWECAROSE ANGELIC HANA MATOI
DOB: 4th December 2013
HD 2:4 ED 0:0
Height: 59cm Weight: 26kg
MDR1 +/+
DM CLEAR & Eyes clear
Savannah lives in Victoria with Ellie Martinez of Allenovah White Swiss Shepherd Dogs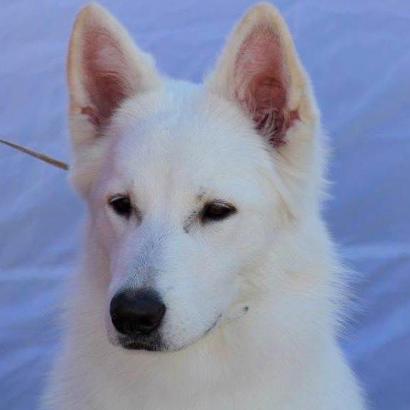 Savannah is loved and owned by Ellie Martinez of Allenovah White Swiss Shepherds in Victoria. She was the mother of our very special B litter which produced our Yarra and Major.
We are very proud of this girl, she has an incredible temperament, moves like a dream and is a wonderful ambassador for the breed.
Savannah's pedigree consists of some of the very first Swiss to be imported to Australia and she has firmly stamped her 'look' on her offspring and grandbabies which we absolutely love.