BRANDO OF ICE WINE
(IMPORTED SEMEN)
HUNGARY
HUNGARIAN GRAND CHAMPION
VICE JNR EUROPEAN WINNER
JNR WORLD WINNER
CHAMPION OF CHAMPIONS
MULTI CH
DOB 26TH MAY 2016
HD A:A ED 0:0
MDR1 +/+ (free) DM N/N (free)
Bred by Kata Magyar, Hungary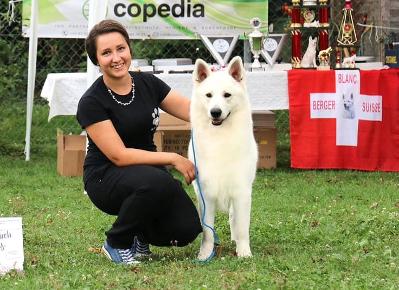 Introducing Brando, an absolutely stunning male we are extremely excited to have as part of our future breeding program.
I fell in love with him as a very young pup and have loved watching him grow over the years and watching his many successes in the show ring. Living with his breeder Kata he definitely lives the good life.
Brando ticks so many boxes for me and is the type I just absolutely love. Health, temperament and beauty. All things that are very important to me as a breeder, so it is easy to see why Brando was such a perfect choice for us.
Brando is the son of Doux and although in many ways they are quite similar, we are very happy to have access to both boys here at Owecarose and believe he has so much to offer the breed in Australia. There are already people lining up for one of his pups and I cannot wait to be able to introduce the first of his Aussie offspring to the world.
We have some very exciting plans for Brando over the next 12 months which will hopefully see a couple of his pups hit the show ring including one I will get to show myself.
Watch this space